We are proud to announce the 9th German International Flair Open as well as the 3rd Classic Challenge hosted by Amando Lopez Ortiz IV.
Top bartenders from all over the world will participate in this competition.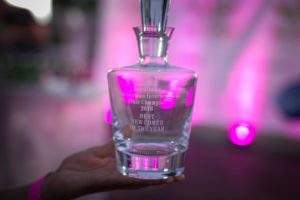 Our new venue will be in Fürth at Hotel Pyramide Excelsior. This architectural masterpiece offers a breathtaking ambience and will be transformed into a hotspot of the international flair bartending scene on October 26th and 27th, 2019.

Up to 50 international participants will be expected at the showbartending competition and up to 30 well-known mixologists with innovative recipes at the classic competition.
> Up to 50 international participants from the show bartending scene 
> international famous judges
> 8100.00 € prize money for the flair competition 
> 950.00 € prize money for the Classic Competition (Black Box Challenge) 
> competition on 2 days (26.- 27. October 2019) – qualification round at 10/26/2019 , finals on 10/27/2019

PS. What is showbartending?
Remember the movie "Cocktails" starring Tom Cruise from 1987?
Showbartending is the artistic performance of a bartender with various show elements. The bartender will use bottles, shakers, ice cubes etc. The show will be accompanied by rhythmical music. The objective is to entertain and thrill the audience by using creative show elements while creating and presenting a drink.