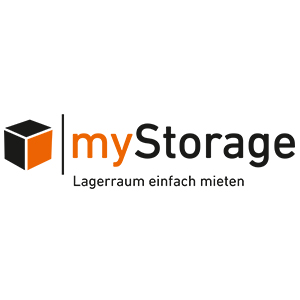 myStorage is a fast-growing self-storage company with a regional focus in southern Germany.
In our warehouse centers, we offer between 500 and 1,000 individual storage rooms for individual rental to individuals, businesses and companies. MyStorage AG opened its first location in Heidelberg in April 2015.
In 2017, the locations Fürth and Reutlingen were opened. The locations Neu-Ulm and Nürnberg will follow in 2018.
Further locations are planned.
Our modern self-storage warehouses provide this service in the highest quality according to DIN EN 15696 standard. Our storage areas are clean, dry and not visible. An elaborate heating and ventilation system ensures a uniform climate. The minimum temperature is 12 ° C.
The paths are wide and bright, there are freight lifts and transport aids for easy storage / retrieval available. The loading / unloading areas are covered. The security of the storage rooms is at a very high level through video surveillance, alarm, access control and security.
Our services and products cover the entire logistics chain. For transport we can offer you free trailers or arrange special offers for rental cars and moving companies. To set up the storerooms, you will find cheap packaging materials, locks and shelves in our accessories shop. On request, we can help you with transport, loading / unloading or when setting up the shelves.