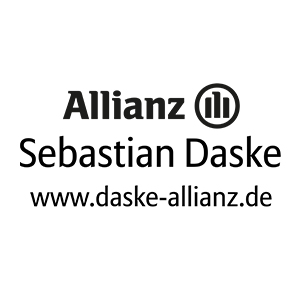 Welcome – since 1984
Already in second generation! Your insurance agent on site in Neckargemünd, Heidelberg and surroundings.
Our first and most important goal: to inspire you. You should get the feeling of being properly taken care of and advised. An open, honest and direct interaction with each other should contribute to this.
You benefit from:
active claims management locally
competent service around the topics insurance, precaution and finances
Partnership at eye level
We see ourselves primarily as a service provider for you
Our portfolio for private and corporate clients, supported by specialists from all sectors.
Allianz is one of the largest international providers of insurance with a long, extremely positive development. The financial strength of a leading international company means reliability and security for our customers. At the same time, we are constantly looking ahead and selling some of the most advanced solutions in the industry.
Property insurance (personal liability, household contents, legal protection, building insurance / property insurance), personal insurance, animal insurance (animal health insurance, livestock liability insurance), accident insurance (with premium refund), motor insurance (personal liability insurance, comprehensive insurance, partial comprehensive insurance), fleet insurance, fleet insurance, term life insurance, life insurance, life insurance, death benefit insurance , Annuity insurance, occupational disability insurance, Riester pensions, Rürüp pensions, company pensions (company direct insurance, provident fund / U-fund, pension fund, pension, reinsurance), health insurance (private health insurance, private supplementary insurance), travel insurance abroad, cancellation insurance, Care insurance, supplementary care insurance, residual cost insurance, assets investment products, investment portfolios, call money, capital market products, asset building products and much more.